STILL MORE TO COME!!! KEEP CHECKING!!!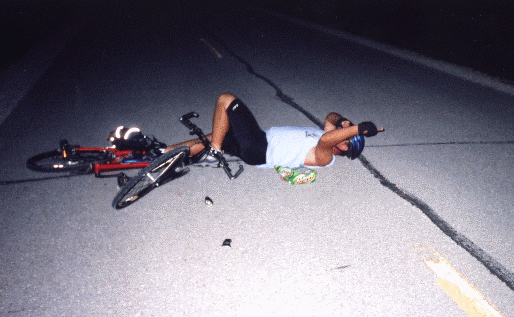 This is why you never try to pick things up off the road while riding. Nice form there Big.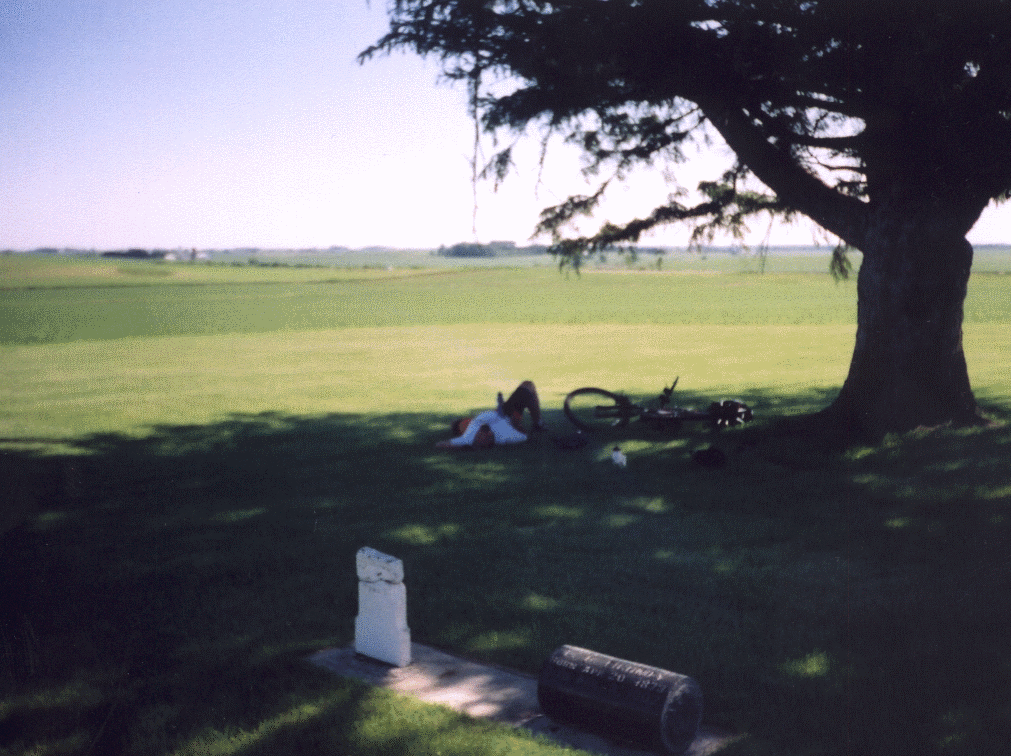 Yet another photo of Big on his back. To his credit this was his first trip to La Porte City. What a wimp!!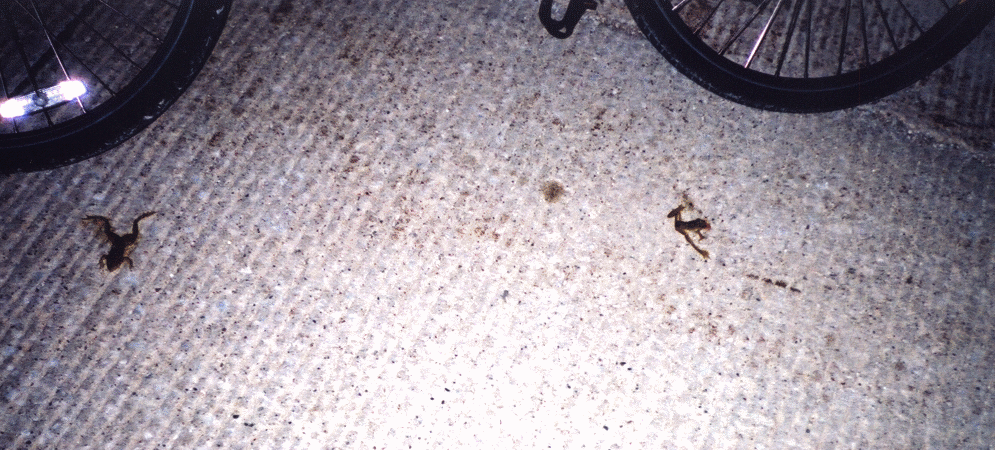 There is a long story here, but lets keep it simple. Night training, beer, frogs, keeping score, and this is the winning shot. We blew more film on these dumb frogs than on most days on RAGBRAI.