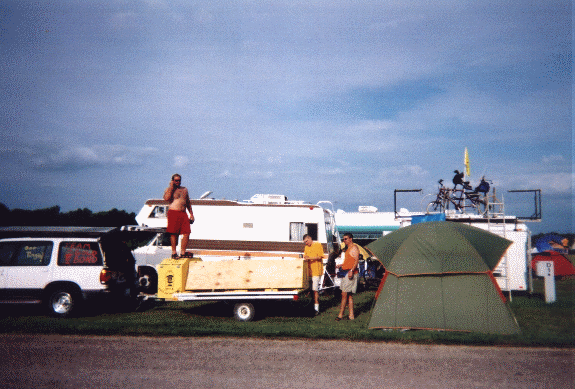 Gold Bond setting up camp in Forest City. Ben felt on top of the world. Well at least on top of the trailer.
This is footage of the team dipping their tires. Lets just say we made it here in our own way.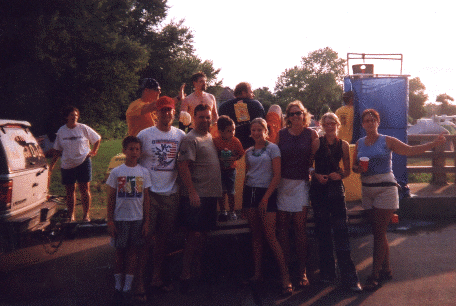 This is a true Gold Bond family that stopped to see us in Oelwein. Even the little man gave it a try.....and came back for more.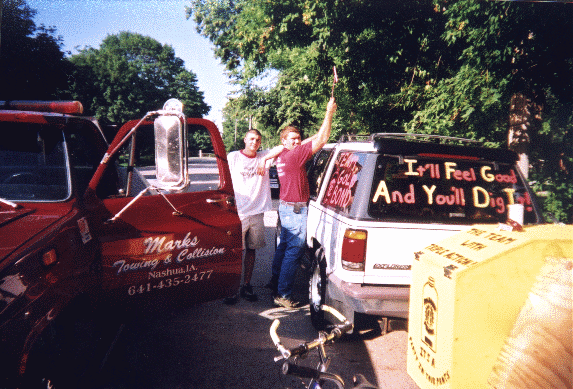 Andy locks the keys in the truck: Very Bad!!!
Andy has AAA: Very Lucky!!!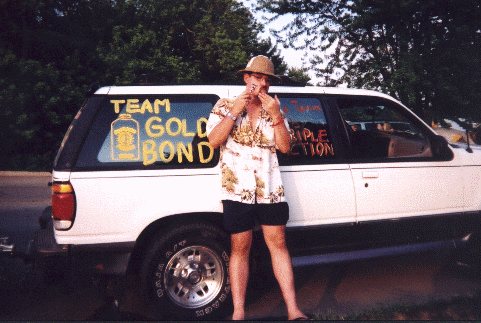 Hey Steve if your trying to look good, take a look at your hat. You look like Hawii Five-O meets Marlin Perkins.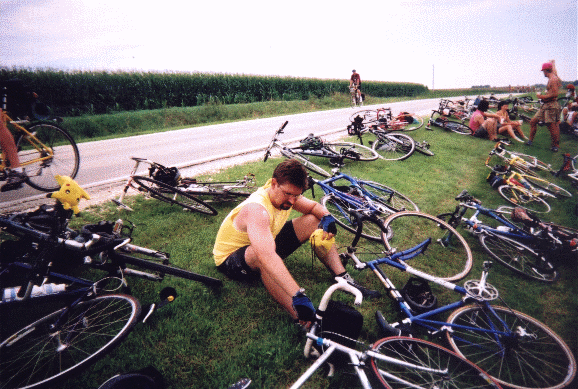 Waldo at Chicken Man. He was so excited he had to make a business call. "Now how did I get all this crap in this little bag"?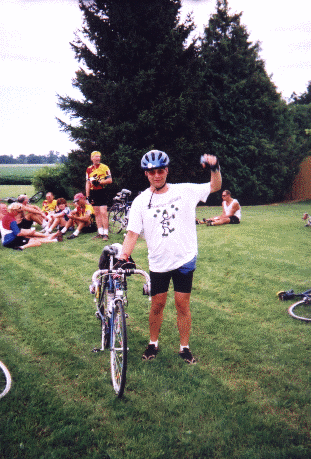 Mike from Brew Ha-Ha gives us the univeral sign for "I'm a man trapped in a boys body".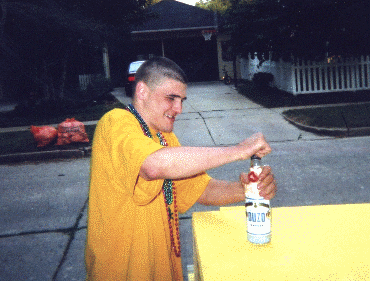 This picture explains how the keys got locked in the car. Man he really looks like he wants that Ouzo!!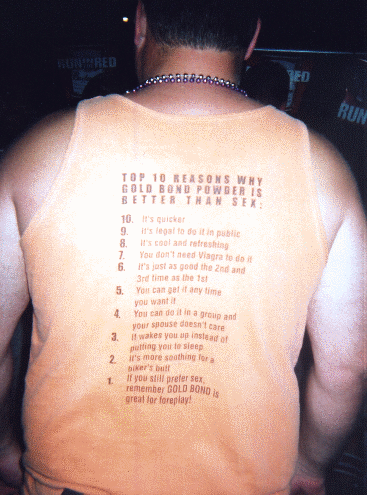 This gentleman has got to be an honerary member of Team Gold Bond. If this is you drop us a line. If this is not you, drop us a line anyway and try to make us believe this is you.
Central City. We spent some quality time here. This led to the poor quality of the ride to Anamosa.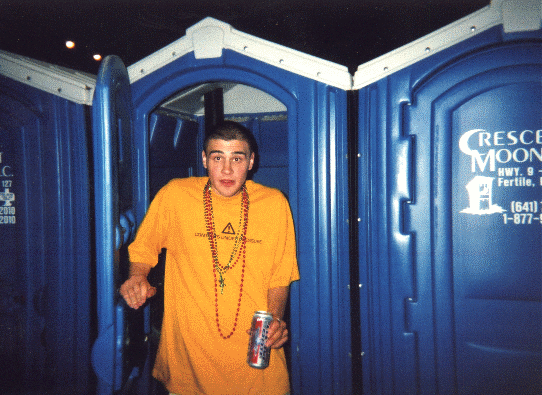 This was the last siting of Andy prior to his disappearance for the night. The events that followed this photo will never be know. Its just better that way.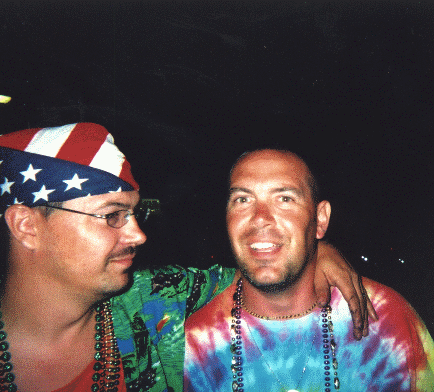 Hey guess which brother got the brains and the hair. Shut up Harder, ear hair does not count and you know it!!!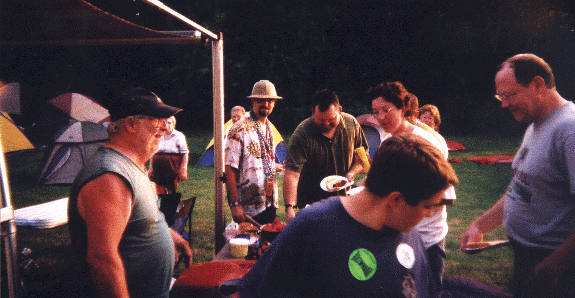 Can you spot the Non-Brew Ha-Ha member lurking in search of yet another tasty Bob Burger? You would be right if you picked the one with the stupid hat and the even stupider look.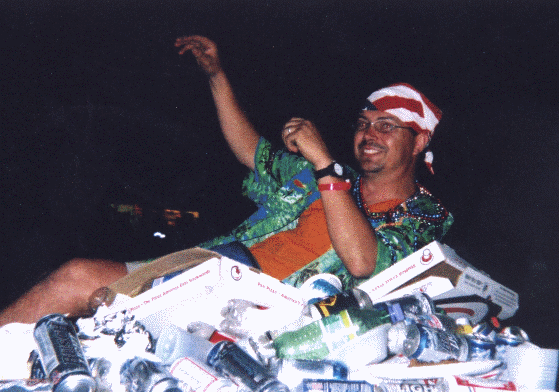 The annual photo of Ozzy in the garbage. This has been inspired by the annual swine photo sponsered by Team Brew Ha-Ha.