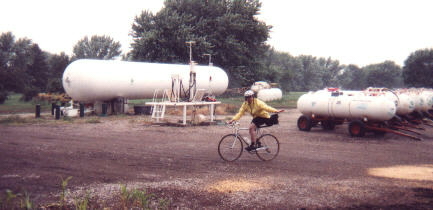 It's hard to tell but Steve is riding like mad to escape the driving rain. He also seems to be indicating that he will be turning to the left.
Dipping our tires and not comprehending the effect that the heat was having on our brains. Joining us is Dave "Party Harder" from Brew Ha-Ha.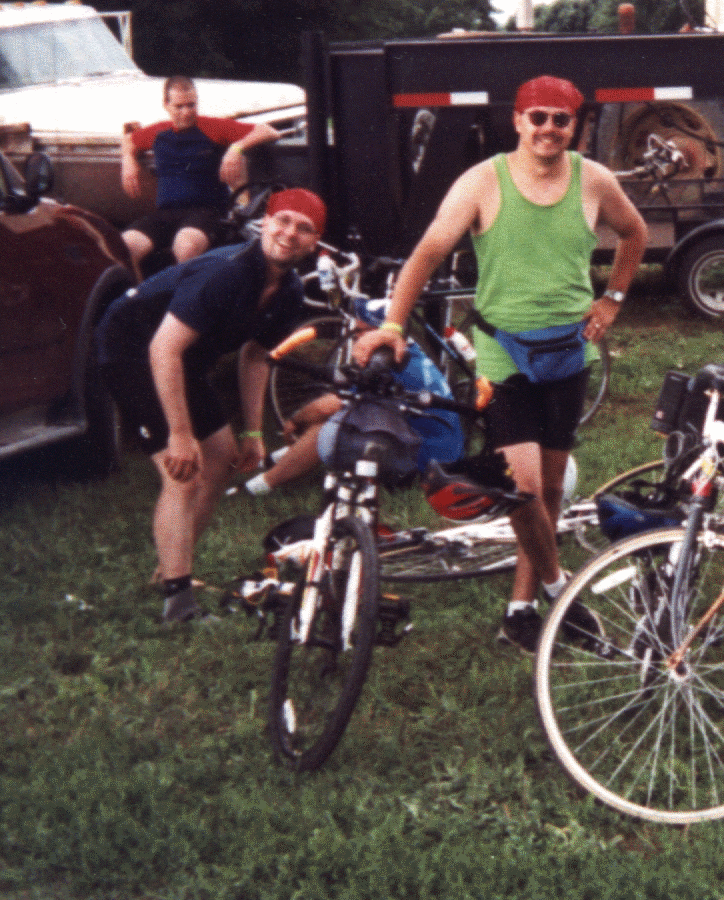 Steve as he again attempts to capture the moment he breaks wind. Drafting is dangerous with Waldo.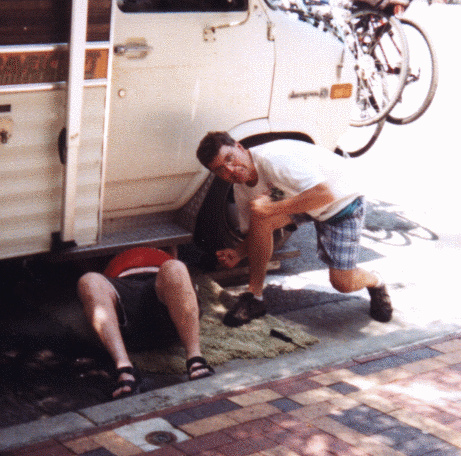 Tention and anger mount as Mike's prickly heat approches its peek. Get on the Gold Bond sooner next time buddy.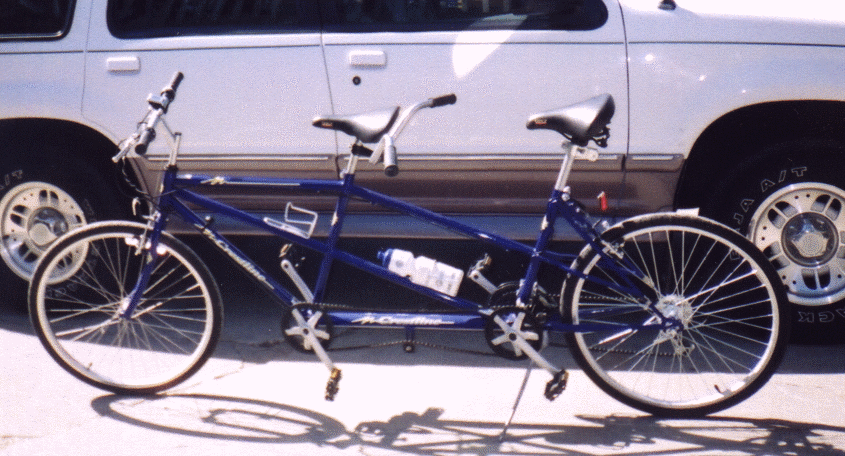 The new ride for RAGBRAI XXX. There is still work to be done, but it'll be ready.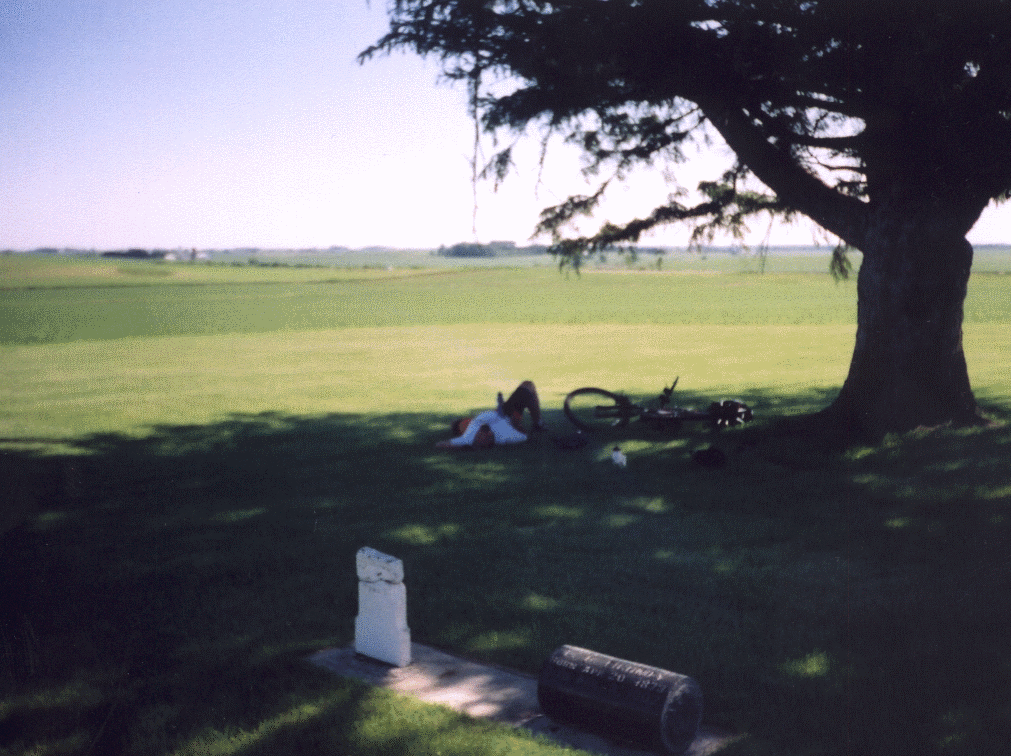 This is Ben Halfway through his first dreaded "Hill Run"!!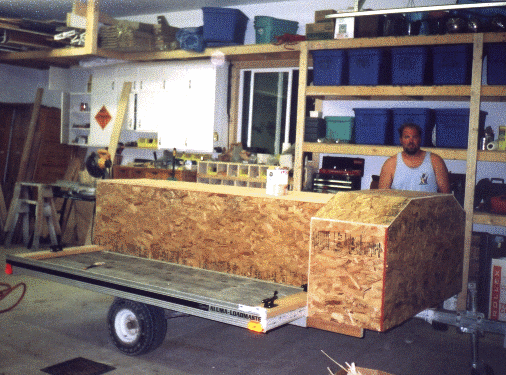 The unfinished Gold Bond trailer.

Tell me why stupid people have to continue to prove their ignorance to a public that is totally convinced??